Note: The following material has been substantially revised and edited based on an edict from the United States Federal Death Administration (FDA).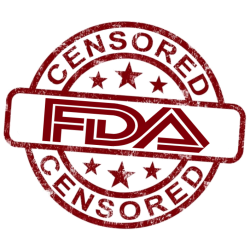 ---
---
"Scientists from the University of Iowa have confirmed that high doses of vitamin C does selectively kill cancer cells without damaging normal cells: one study shows it to reduce mutations that cause cancer in mice, and another shows it can kill up to 50% of human lymphoma cells."
---
---
"It is a clear and uncomfortable challenge to all physicians, dietitians, and governmental bodies that a sick human organism can in fact absorb quite a bit more than a few hundred milligrams of ascorbate daily" - Irwin Stone
Case #1
---
Case #2
---
---
In 2012, the Konno group published a paper in the Townsend Letter for Doctors and Patients that found a remarkable synergy when vitamin C and commerically available maitake mushroom D'Fraction are combined. Together, but not alone, these supplements kill ordinary malignant cancer cells in vitro.
Landmark Paper on Vitamin C and D'Fraction for Cancers.

Note: A second factor combined with vitamin C often amplifies the health generating effect. As with heart disease, where adding lysine was the miracle, conventional cancer researchers discovered that the addition of Maitake Mushroom D'Fraction to high vitamin C produces a miracle fighting cancer.
Foundation approved CONQUER is a true-liposomal vitamin C and D'Fraction dietary supplement.
---
Introduction
Recently, exciting research has been published that documents the ability of vitamins C, E and selenium orally to prevent most cancers, and to decrease the mortality of pancreatic cancers, stomach cancers, prostate cancers and other cancers. The Vitamin C Foundation is interested in the how and the why vitamin C may help people with cancers feel better.
Foundation's Review of the Recent Science from Around the World
In recent years, stunning science has revealed that fighting cancer is fighting two different battles. The active malignancy and the more subtle battle against these otherwise hard-to-kill cancer stem cells (CSCs). These cancer stem cells are the seeds of future cancers and new landmark research has found that optimal doses of vitamin C, and to a lessor extent vitamin B3, can destroy these CSCs.
In 2001, the University of Michigan Cancer Center proclaimed that current chemotherapy targets the "wrong" cells. The Ann Arbor researchers discovered that not all cells in a tumor are equally malignant. Only tiny minorities of tumor cells are actually capable of inducing new cancers; the rest are relatively harmless. "These tumor-inducing cells have many of the properties of stem cells," said Michael F. Clarke, MD, a professor of internal medicine, who directed the study. "They make copies of themselves --a process called self-renewal -- and produce all the other kinds of cells in the original tumor."
The 2017 first-ever study from India found that vitamin C, and Niacin to a lesser extent, at the proper concentrations can kill CSCs - the seeds of ordinary malignant cells. Importantly, the Indian researchers also demonstrated that too small concentrations of vitamin C (and Niacin) actually promote the proliferation of these cancer-seed cells.
The current government RDA for vitamin C, and the dosage recommendations currently from the Linus Pauling Institute, may promote Cancer Stem Cell (CSC) proliferation that spawns malignacies and should not be given to cancer patients.
Last June, Professor Michael Lisanti from the University of Salford, UK, published two studies that found vitamin C and antibiotics could be up to 100 times more effective at killing cancer stem cells (CSCs) than standard-of-care drugs. According to Lisanti, giving the antibiotic doxycycline followed by vitamin C effectively starves cancer stem cells of their fuel, resulting in their death in the lab, the researchers said.
Then last August, another research group located in the USA published their findings that injections of vitamin C could help fight blood cancers. Luisa Cimmino and Benjamin Neel at the New York University School of Medicine and their colleagues have discovered that, by injecting vitamin C, cancer growth could be prevented. Researchers halted the progression of leukemia in mice by promoting the function of a specific gene through high doses of vitamin C.
In the same month, researchers at Children's Medical Center Research Institute at UT Southwestern discovered that stem cells absorb "unusually high" levels of vitamin C, which reportedly regulate function and suppress the development of leukemia. Dr. Michalis Agathocleous, lead author of the study, said stem cells use vitamin C to regulate chemical modifications on DNA, which turn genes on and off. "When stem cells don't receive enough vitamin C, these [DNA-regulating mechanisms] can become damaged in a way that increases stem cell function but also increases the risk of leukemia." Thus, if humans take up more vitamin C than normal, this vitamin will regulate and stabilize stem cell function and suppress the chances of developing leukemia.
Physician Daniel Couturier commented, "Available studies indicate that vitamin C, at doses of 4 g/kg b.w., a pancreatic tumor mass reduction of more than 40% could be achieved in a xenograft animal model."
The new research settles the Linus Pauling/Arthur Robinson Cancer and Vitamin C Controversy. Both men were right. While low doses promote cancers, high doses can kill cells that spawn cancers.
The Vitamin C Foundation White Paper for cancer doctors and patients estimates the continuous dosing necessary for CSC-lethal concentrations in the blood. The Foundation encourages oncologists to advise their patients to supplement vitamin C in oral amounts that can achieve at least a 100 micromoles/liter concentration in their blood for as long as possible. The major problem is that the kidney constantly reduces vitamin C concentrations to less than this amount steady state, e.g. 85 micromoles/liter, with a half-life of 30 minutes.
Our initial estimates are that 1 gram or less of oral vitamin C daily creates the concentrations that promote CSC proliferation , and that 4 grams creates the minimum required 100 micromole/litter concentration, at least for a little while.
Our specific minimum vitamin C oral dosing recommendation for cancer patients is 1 gram every 2 hours.
---
Note: The current government RDA for vitamin C, and the dosage recommendations currently from the Linus Pauling Institute, promote Cancer Stem Cell (CSC) proliferation that spawns malignacies. According to the findings of researchers Sen, et. al., the dosage for cancer patients needs to be much higher to avoid spawning new aggressive cancers.
The Sen study is published in the journal Cell Biology International. Note: Pauling and Robinson are vindicated! They were both right.
---
---
---
---
---
---
Lead author Professor Benjamin Neel said: 'We're excited by the prospect that high-dose vitamin C might become a safe treatment for blood diseases.'
---
In a large study of breast cancer patients undergoing paclitaxel chemotherapy, those who used multivitamins were about 40% less likely to suffer sensory loss.
---
High Dose Vitamin C, Oxidative Stress And Ordinary Malignancy
Almost all vitamin C experts now seem to agree, hydrogen peroxide produced by high levels of ascorbate (vitamin C) plays an important role.
However, vitamin C is relatively weak at this job at lower dosages, so there are multiple reasons to avoid low dose vitamin C if you have cancer. Experts recommend continuous high dosages of ascorbate (vitamin C) combined with specific adjuncts (e.g. Alpha Lipoic Acid, Vitamin K3, and/or D'Fraction Maitake Mushroom.)
Most experts recommend incorporating high-dose intravenous vitamin C (IV/C) infusions to achieve the high blood concentrations necessary to kill the most malignant cells.
Expert Opinion on 14 Videos: The Case for Vitamin C Against Cancers
---
Talking to your Oncologist
You may be able to talk your oncologist into going along with vitamin C as an 'adjunct' (not a replacement for) conventional chemotherapy.
Visit: Inteligent*Vitamin*C Blog on Vitamin C and Oncology
Powerpoint: Recent (2017) Vitamin C and CSC study abstracts
---
Ketogenic Diet
Cancer patients should restrict their sugar and carb intakes to avoid fueling cancer cell division. Cancers have increased insulin receptors and thrive on sugar. All carbohydrates reduce to simple sugars during digestion. A low-carb, low-sugar (ketogenic) diet is important to starve fast growing tumors of glucose.
Glucose, a component of most sugars, competes with vitamin C for entry into cells because these molecules are similar. This may be why the low-carb diet enhances vitamin C anti-cancer therapies.
---
Good Advice: Take Oral Vitamin C Too - All Day
Authors Hickey and Roberts stress that vitamin C should be taken orally 24/7 to keep the oxygen "redox" pressure on cancer tumors (i.e. not only during regular intravenous vitamin C infusions.)
Cameron's chewables also contain important ingredients (e.g. cherry flavor, sorbitol and xylitol) that may have contributed to the outstanding Pauling/Cameron results in their Scottish study. Visit this forum topic on how and why new Vitamin C Foundation approved chewable vitamin C may contain Ewan Cameron's Secret Weapon against cancer.
---
Ralph Moss: Antioxidants Increase Chemo Potency Against Cancer
Review of the Recent Science