THE VITAMIN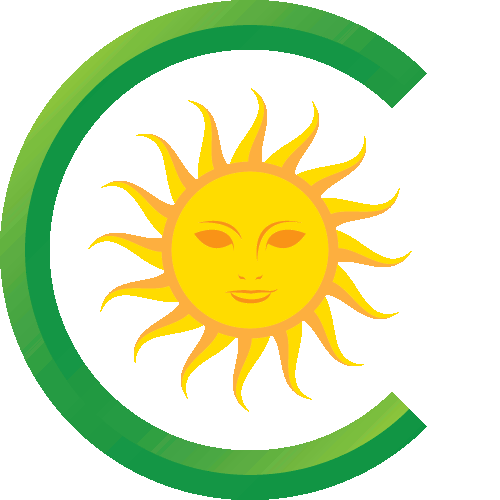 FOUNDATION's
Top 10 Reasons To Supplement with Vitamin C
Click on a reason for more detailed information.
---
Too Little Vitamin C is the #1 Cause of Death
#2. Take More Vitamin C and Live Longer
#3. Vitamin C versus Cancer: Non-toxic "Chemo"
#4. Vitamin C is Anti-viral: High Doses do Cure the Common Cold
#5. Vitamin C Helps the body Remove Heavy Metals and Toxins
#6. High Dose Vitamin C leads to Perfect Health
#7. Our Genetic Defect (Most Animals Make Vitamin C)
#8. Vitamin C Improves Skin Appearance and Eliminates Dental Decay
#9. Governmental (RDA) Recommendations are Too Low
#10. Your Doctor Lacks Training in
Vitamin C
---
THE VITAMIN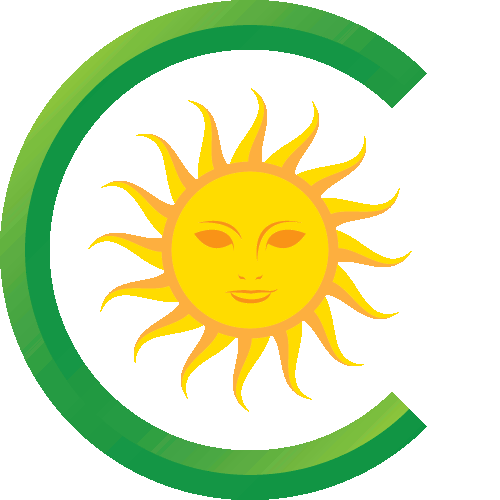 FOUNDATION's
Alerts and Top Stories
---
The Vitamin C Lecture that Every Medical Doctor Should See
---
Press Release March 2016
The Thrive Movie is available in 24 languages. There are over 35 million views and more than one million new downloads monthly. The world is waking up. Learn how you can help.
Breakthroughs in Clean Energy
---
Press Release July 2015
---
Press Release April 2015
Rising costs of sterile vitamin C solution may have unexpected benefits as doctors return to early vitamin C therapy practices.
Vitamin C Foundation Approved® (Cathcart's) Sodium Ascorbate now available at Amazon
Visit the Foundation's Vitamin C and Cancer page.
---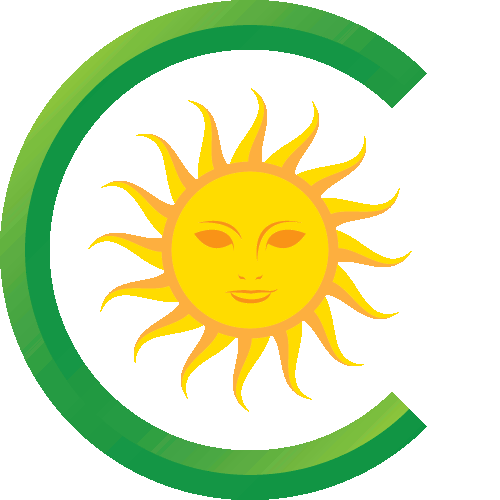 No Deaths from ANY Vitamin
Zero Fatalities from Any Dietary Supplement, e.g. Minerals, Vitamins, Amino Acids, Herbs, Homeopathic Remedies
(OMNS Jan 16, 2015) There was not even one death caused by any dietary supplement in 2013, according to the most recent information collected by the U.S. National Poison Data System. The new 251-page annual report of the American Association of Poison Control Centers, published in the journal Clinical Toxicology (1), shows no deaths whatsoever from any dietary supplement.
Additionally, there were zero deaths from any amino acid or herbal product. This means no deaths at all from blue cohosh, echinacea, ginkgo biloba, ginseng, kava kava, St. John's wort, valerian, yohimbe, Asian medicines, ayurvedic medicines, or any other botanical. There were zero deaths from creatine, blue-green algae, glucosamine, chondroitin, melatonin, or any homeopathic remedy.
Furthermore, there were zero deaths from any dietary mineral supplement. This means there were no fatalities from calcium, magnesium, chromium, zinc, colloidal silver, selenium, iron, or multimineral supplements. Reported in the "Electrolyte and Mineral" category were two fatalities from the medical use of "Sodium and sodium salts." These are not dietary supplements.
The U.S. National Poison Data System is "the only comprehensive, near real-time, poisoning surveillance database in the United States. In 2013, poison professionals at the nation's 55 poison centers managed about 2.2 million human poison exposures, with children younger than 6 accounting for about half of all poison exposure cases."
Over half of the U.S. population takes daily nutritional supplements. Even if each of those people took only one single tablet daily, that makes 154,000,000 individual doses per day, for a total of over 56 billion doses annually. Since many persons take more than just one vitamin or mineral tablet, the numbers are considerably higher, and the safety of nutritional supplements is all the more remarkable
by Andrew W. Saul, Editor
Read the story at Orthomolecular News
---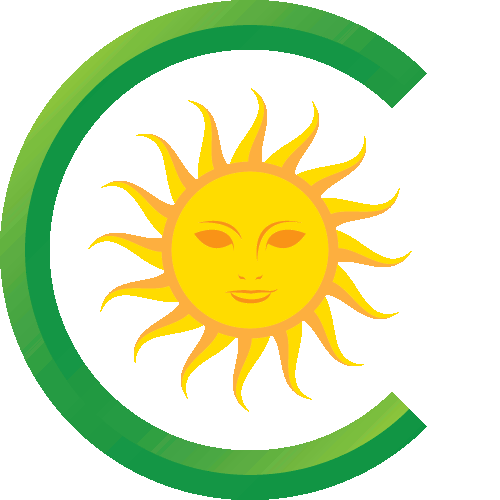 Looking for Dr. Robert Cathcart's ORTHOMED Web Site?
After Dr. Robert Cathcart, III, MD passed, his web domain was purchased by a firm in Germany. Fortunately, Dr. Cathcart had the foresight to ask the Foundation to copy his entire domain to our web site.
Dr. Cathcart's original web site now starts from http://vitamincfoundation.org/www.orthomed.com/. In other words, prefix "www.vitamincfoundation.org" to the old web addresses/links.
For example, Dr. Cathcart's famous TITRATING TO BOWEL TOLERANCE paper now located http://vitamincfoundation.org/www.orthomed.com/titrate.html

Vitamin C Dosage in Disease Cathcart's Bowel Tolerance paper in PDF suitable for printing.
---
What if All Vitamin C Isn't Created Equal?
Vitamin C comes in many forms.
The most common form of vitamin C is Ascorbic Acid (Hydrogen Ascorbate). Vitamin C does not have to be acidic. It is also found in various alkaline forms; the mineral ascorbates: e.g. Sodium Ascorbate, Calcium Ascorbate, Magnesium Ascorbate, Potassium Ascorbate, etc.
Note that all forms are "ascorbates." It is really the "ascorbate" portion of each molecule that has vitamin C activity. Chemists refer to vitamin C as the ascorbate ion, but the ascorbate fraction rapidly attaches to some other ion (e.g. hydrogen, sodium, calcium, magnesium potassium, etc.). Usually, vitamin C is referred to as the most common form: Ascorbic Acid.
(Note ascorbic acid is a weak acid, having about the same acidity as a cola soft drink)
Vitamin C also comes in different shapes in three-dimensional space. The different shapes of the ascorbate fraction have the same atoms, but the atoms are arranged differently, much like the right hand is the same but different than the left hand. This is called chirality in chemistry; Linus Pauling explained that there are exactly four different shapes ("sterioisomers") of the ascorbate ion, and they are L-ascorbate, D-ascorbate, LD-ascorbate and DL-ascorbate.
Thanks to Linus Pauling we know that only the L-ascorbate shape has vitamin C activity, i.e. only the L- shape can cure the vitamin C deficiency disease scurvy.
Read more at our vitamin C Basics page.
---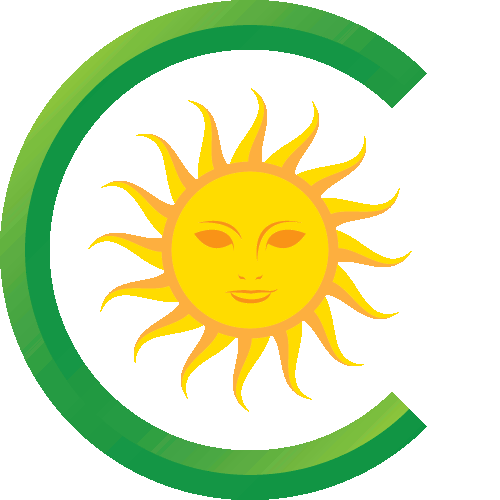 Vitamin C In The News Archives (PDFs)
Vitamin C in the News Published by townsendletter.com
Recent Vitamin C Stories
---
Diabetes
Researchers Stop Diabetes Damage with High Doses of Vitamin C

Researchers at the Harold Hamm Oklahoma Diabetes Center have found a way to stop the damage caused by Type 1 diabetes with the combination of insulin and a common vitamin found in most medicine cabinets.

While neither therapy produced desired results when used alone, the combination of insulin to control blood sugar together with the use of Vitamin C, stopped blood vessel damage caused by the disease in patients with poor glucose control.

"We had tested this theory on research models, but this is the first time anyone has shown the therapy's effectiveness in people," said Michael Ihnat, Ph.D., principal investigator and a pharmacologist at the OU College of Medicine Department of Cell Biology.

2011: Study of 232,007 Find Significantly Lower Risk of Diabetes Associated with the Use of Vitamin C Supplements
Chinese make vitamin C Breakthrough that reportedly provides hope in preventing the onset of CVD and Type 2 diabetes.
Read more Vitamin C News
---
INFECTIONS
---
Hot Topics
L-Carnitine Significantly Improves Patient Outcomes Following Heart Attack, Study Suggests

Apr. 11, 2013 . L-carnitine significantly improves cardiac health in patients after a heart attack, say a multicenter team of investigators in a study published today in Mayo Clinic Proceedings. Their findings, based on analysis of key controlled trials, associate L-carnitine with significant reduction in death from all causes and a highly significant reduction in ventricular arrhythmias and anginal attacks following a heart attack, compared with placebo or control.

http://www.sciencedaily.com/releases/2013/04/130412132321.htm

In an odd coincidence, only 3 days prior to the release of the real Mayo Clinic study about carnitine, a story with the opposite information about carnitine was released, per this article in the Huffington post L-Carnitine, Nutrient In Red Meat, Linked With Heart Disease The first story was discussed by our forum at this topic

A new way of looking at scurvy we are not all alike and our requirements for vitamin C may differ...
The Cod Liver Oil Debate (from Weston-Price) Vitamin A is not a Vitamin D Antagonist.
Contrary to information from the
Vitamin D Council
, and most recently, from the
Life Extension Foundation
,"
Vitamins A and D cooperate with one another. They are not antagonists, but large doses of one may cause harm when not accompanied by the other."
Since vitamin A is required as a signaling partner with vitamin D, vitamin D will increase the turnover of vitamin A. If vitamin A is provided in excess, the results are generally beneficial. Excess vitamin A is stored in the liver. However, when the liver's storage capacity is exceeded, the overload of vitamin A causes the cells to burst, damaging the liver and releasing storage forms of vitamin A into the systemic circulation that do not belong there. By increasing the utilization of vitamin A, vitamin D can help prevent vitamin A toxicity.
If vitamin A is in short supply, on the other hand, the results can be detrimental. By .stealing. all of the vitamin A needed to use for vitamin D specific functions, the body will not have enough vitamin A left to support the many other functions for which it is needed.this may partially explain the toxic effects of excess vitamin D.
---
And now for something completely different
Dr. Marvin Antelman telephoned Owen frequently from Israel. During these calls, Dr. Antelman expressed interest in studying Pauling's vitamin C therapy in heart patients in Israel.
Unknown to Owen, at that time, was Dr. Antelman's history curing AIDS with the following invention.
Is patent 5,336,499 the general antidote for all bio warfare weapons? i.e. is it the cure for Lyme?

United States Patent 5,336,499
Antelman August 9, 1994
Molecular crystal device for pharmaceuticals

Abstract

A novel molecular scale device is described which is bactericidal,
fungicidal, viricidal and algicidal. The anti-pathogenic properties
of the device are attributed to electron activity indigenous to
diamagnetic semiconducting crystals of tetrasilver tetroxide (Ag.sub.4
O.sub.4) which contains two monovalent and two trivalent silver ions
in each molecular crystal. When the crystals are activated with an
oxidizing agent, they release electrons equivalent to 6.4.times.10.
sup.-19 watts per molecule which in effect electrocute pathogens.
A multitude of these devices are effective at such low concentrations
as 0.3 PPM used as preservatives in a variety of formulations ranging
from cosmetics to pharmaceuticals. Indeed, they are intended as active
ingredients for pharmaceuticals formulated to destroy such pathogens
as Staphylococcus aureus, and epidermidis, the latter of which it
completely destroys in a nutrient broth culture of about 1 million
organisms at 0.6 PPM, or Candida albercans, the vaginal yeast infection
at 2.5 PPM, and the AIDS virus at 18 PPM.
Inventors: Antelman; Marvin S. (Rehovot, IL)
Assignee:  Antelman Technologies, Ltd. (Providence, RI)
Appl. No.: 07/971,933
Filed:     November 5, 1992

---
---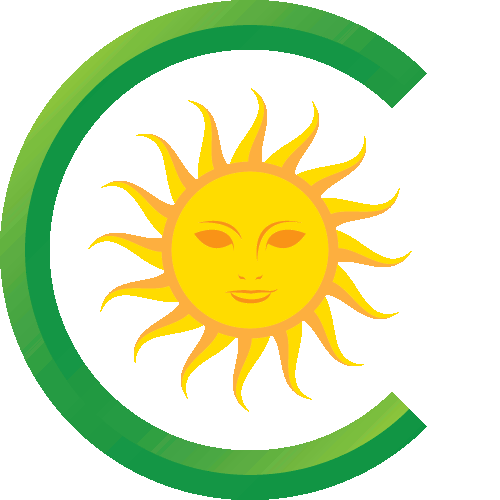 Notice About our Privacy Policy
Naperville Nov 2013:
We do not share or sell customer information. Period.
Did you recently receive a spam/marketing email? We want you to know that it was not from or authorized by the Vitamin C Foundation.
NOTE: The correct phone numbers to reach us are 800-894-9025 (USA Toll Free) and 630-983-6707 (Worldwide)
If in doubt about what products to purchase, look for our trademarked Vitamin C Foundation Approved® Seal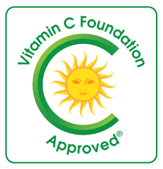 on the label.
---
Foundation Does Not Sell Vitamin C
The Foundation approves but does not technically "sell" vitamin C. Inteligent*Vitamin*C, Inc. (an Illinois corporation) is the company that actually markets our approved products. However, a portion of the proceeds from the sale of Vitamin C Foundation approved® fine vitamin C powders is used to fund Foundation research and activities.
Vitamin C Foundation Approved® is a registered trademark of the Vitamin C Foundation.
Quali-C® is a registered trademark of DSM Nutritional Products.
True-Liposomes™ is a trademark of The Vitamin C Foundation.
China-FREE™ is a trademark of Inteligent*Vitamin*C Inc.
Consider making a contribution to the
nonprofit Vitamin C Foundation
at the same time you place your order. As the Foundation is a recognized 501(c)(3), your donations are tax-deductible within the guidelines of U.S. law. Proceeds are used to fund this web site and the Foundation's
initiatives
.
Sponsored Products
Health Conditions
Information
Physician Information
Online Books
NonProfit
---
The Internet's best source of news and information about Vitamin C - ascorbic acid!
---
Purchase the World's Finest Vitamin C On-line


and support the
Foundation
---
Hours
Contact Us By Phone (Phone calls will be returned promptly)
(800) 894-9025 (USA)
(630) 983-6707 (worldwide)
New Telephone Hours
M-F: 9:00 a.m. to 5:00 p.m. PST
Sat: Noon to 4:00 p.m. PST
---
---