Sponsored Product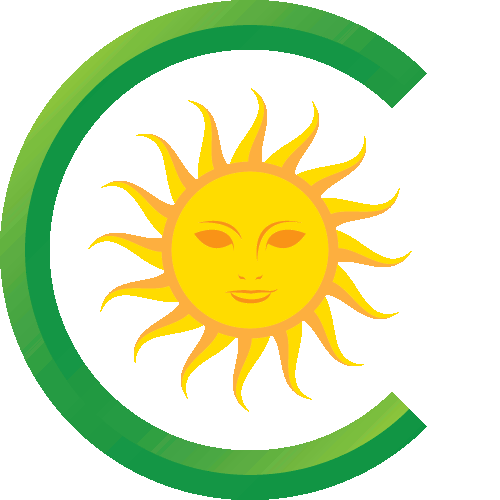 Cardio-C™
China-FREE
™
Vitamin C
Drink-mix Formula
w/Lysine & Proline
"If the claims for vitamin C are correct, it might replace many lucrative and expensive medications. As they researched their book
ASCORBATE
, Hickey and Roberts began to wonder if Pauling's offense had been to discuss openly the properties of a substance that threatens the profitability of medicine."
Cardio-C™ makes Linus Pauling's recommended dosages of vitamin C and lysine easier - no pills.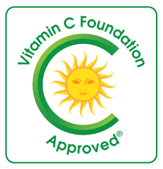 This potent formula is the only Vitamin C Foundation Approved® Pauling-therapy™ drink mix.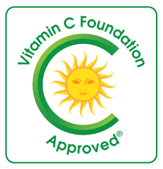 Setup Convenient Automatic Reorders and receive the Best Price!
ATTENTION: There are two prices for all our products. Regular retail and a lower priced recurring automatic reorder/shipment labeled AUTOSHIP.
---
About Foundation Approved Cardio-C
According to Linus Pauling, on video and in writing, dosage is key. This product was designed by Vitamin C Foundation co-founder Owen Fonorow to be a pleasant tasting drink, making larger doses easier to swallow than pills.
Vitamin C Foundation Approved®

Doctor Tested

We sell to Medical Doctors and physicians around the world and we do not advertise Cardio-C.

Highest Quality Vitamin C

Not Manufactured with Chinese Vitamin C. Cardio-C™ contains only World's Finest Vitamin C Foundation Approved®

China-FREE™

Quali-C® as L-ascorbic acid.

Quali-C® is Hypoallergenic, tested 100% Corn Free, and certified to contain No Genetically Modified Organisms (No-GMOs)

No fillers or Excipients

Vitamin B2 (Riboflavin) turns the product slightly orange color in water.

Guaranteed Quality and Potency

All our approved products must pass Federally mandated (GMP) exit testing to verify the contents match our labels.

Pleasant Taste

Sweet taste from the medicinal herb Stevia. No sugar. No artificial sweetners.

Full Refund if Not Completely Satisfied

Applies to USA and Canadian Customers. (Outside the USA, refunds for returns will not include shipping.).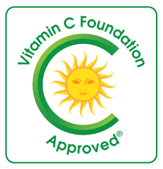 Note: If a competitor's product doesn't contain at least 2500 milligrams of vitamin C and 2500 milligrams of the amino acid lysine, it is not a true Pauling-therapy™ product. And if it isn't using European Quali-C® it is not Vitamin C Foundation Approved®.
Note: one jar monthly provides the preventive dosage recommending by Linus Pauling.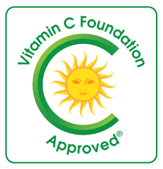 Setup Convenient Automatic Reorders and receive the Best Price!
ATTENTION: There are two prices for all our products. Regular retail and a lower priced recurring automatic reorder/shipment labeled AUTOSHIP.
---
Frozen to Preserve Freshness
Why We Freeze Cardio-C to Preserve Freshness - and Why You Should Too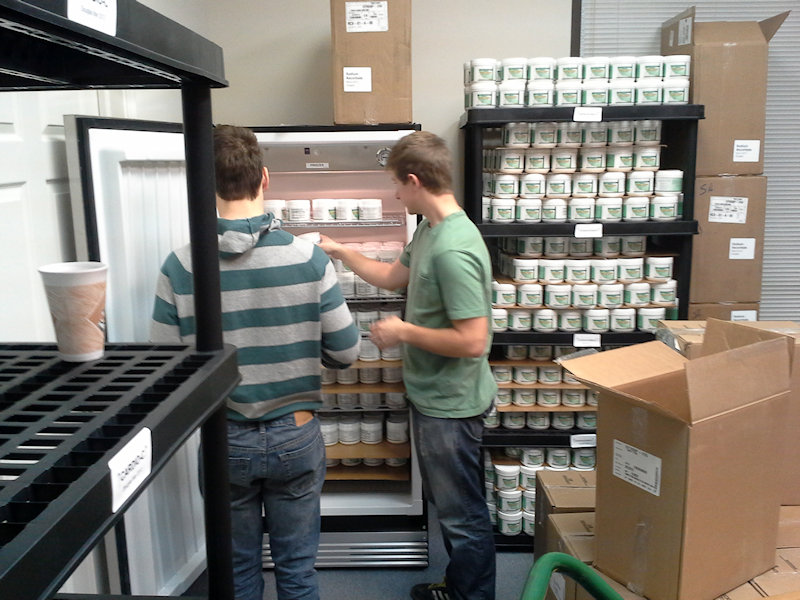 We freeze more than half of every batch of Cardio-C that we receive from the bottler.
Usually this means that Cardio-C you get from us is fresh,
no matter what the manufacturing date is on the bottom.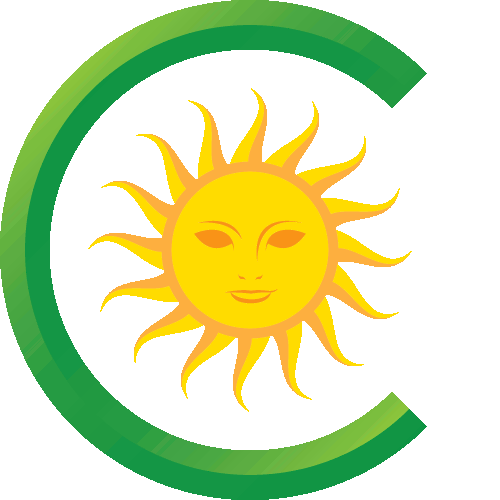 Every once in a while a bad Cardio-C jar will be sent out. We will replace it at no charge. If you happen to receive a bad jar (i.e., hard or clumping contents), it probably means the seal was faulty and some air got in. Take a picture of the open jar, email to us at
vitamincfoundation@gmail.com
and we will send you a new jar free of charge.)
Frozen for Freshness
The cost imposed on nutritional suppliers by new federal GMP regulations forces us to order large batches of Cardio-C. In a matter of months, any moisture trapped inside the jar causes the powder to clump,
This is why you should keep the desiccants that come in the jar - in the jar.
The amino acid proline in the mixture is the culprit. Proline absorbs and reacts with moisture and begins to clump reducing shelf life. A chemist informed us that freezing stops this reaction w/moisture, and our tests show this to be the case. This is also why if you order several jars,
we recommend storing any unopened Cardio-C™ jars in the freezer.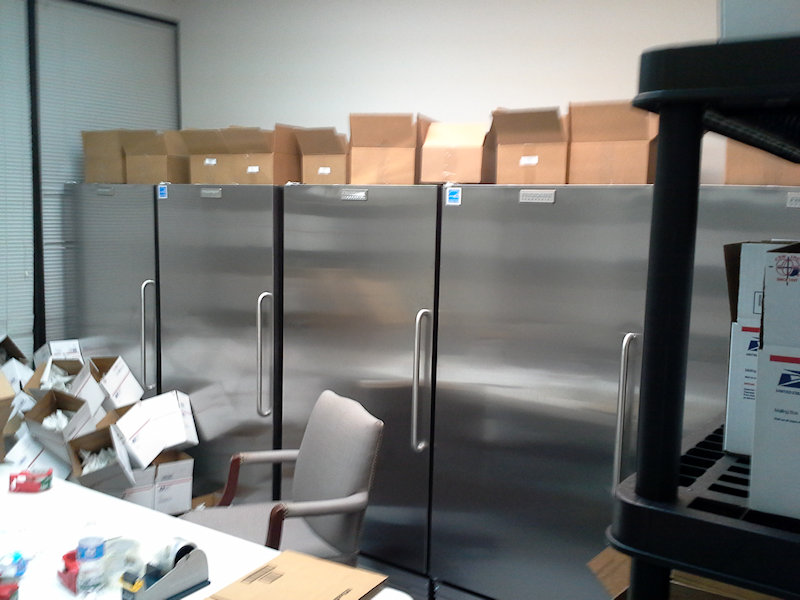 To our knowledge we are the only ones freezing our Pauling therapy product to preserve freshness.
---
Lp(a) Binding Inhibitors
Vitamin C and the amino acid lysine are two dietary supplements that Linus Pauling patented as Lp(a) Binding Inhibitors.
Pauling/Rath Patents
Pauling's therapeutic claims have yet to be clinically studied by modern medicine.
---
---
WARNING AND DISCLAIMER
Use at your own risk. Neither the FDA nor the Medical Profession accept the proposition put forth by Pauling, Rath, Levy and others that the root cause of cardiovascular disease is an acute vitamin C deficiency at the site of the arterial lesion.
---
---
The NonProfit (VitaminCFoundation.ORG) Does Not Sell Vitamin C.
Inteligent*Vitamin*C Inc, DBA as VitaminCFoundation.COM sells Approved Vitamin C Products.
Consider making a contribution to the
nonprofit Vitamin C Foundation
at the same time you place your order. As the Foundation is a recognized 501(c)(3), your donations are tax-deductible within the guidelines of U.S. law. Proceeds are used to fund this web site and the Foundation's
initiatives
.
Vitamin C Information
Approved Vitamin C
Physician Information
Online Books
NonProfit
---
Vitamin C Foundation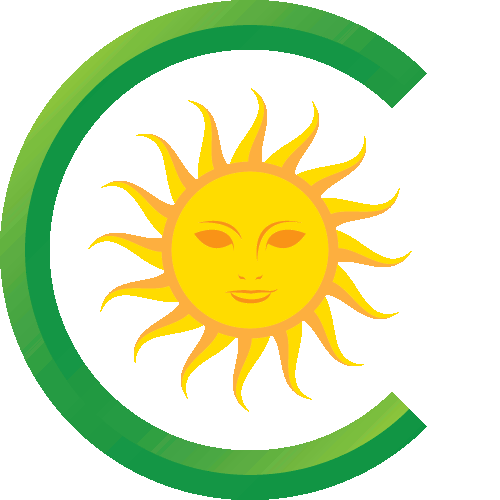 The world's best source of news and information about Vitamin C - ascorbic acid!
---
Contact
Contact Us By Phone or Email
(Queries will be returned promptly)
---
---
---