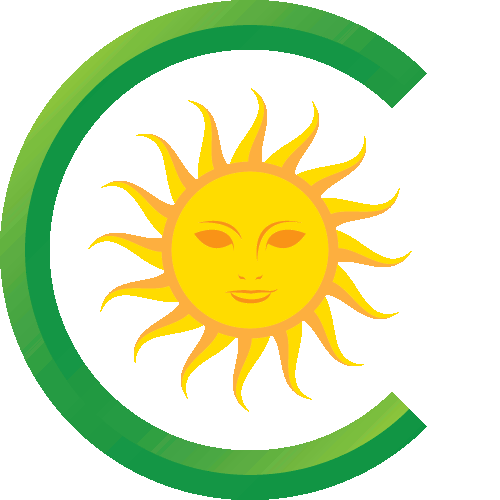 Cardio-C
China-FREE
™
Vitamin C
A

Pauling-therapy

Drink-mix Formula
Cardio-C™ makes Linus Pauling's recommended dosages of vitamin C and lysine easy - without pills.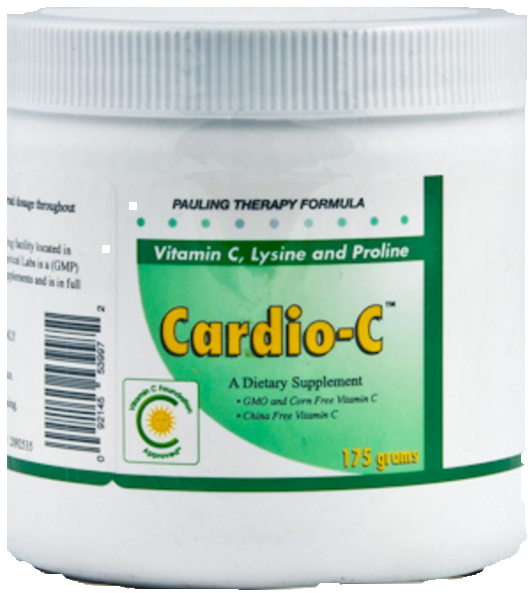 Nice to be back ordering Cardio-C after using up the frozen back log. Husband asymptomatic for 11 years after LAD event and 3 stents. Best, DL (February 21, 2017)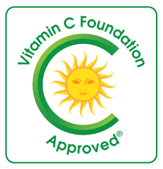 This potent formula is the only Vitamin C Foundation Approved® Pauling-therapy™ drink mix.
** Formulated and recommended by Owen for prevention, Cardio-C™ is the only Lp(a) Binding Inhibitor that contains all vitamin C as China-FREE™ DSM Quali-C®. Includes Proline. (30 servings per jar.) Linus Pauling told us, "One jar prevention. Two jars therapeutic."
November, 2014
"Owen, I am buying for both myself, my wife and my brother.
In Sept. 2007 I had to get a stent in my heart. I had one vein plugged 99% one 40% and one 60%. They put a stent in the 99% one, didn't do anything for the other two. In 2008, one year later they did a Cath. and found the other two clear after taking Cardio-C for one year.
Also in March of 2007 My brother had a four way bypass. I finally got him taking Cardio-C also. It's been six years since any heart problems for either of us. We always get a clean bill of health from our Drs. Of course they are not interested in what we are doing. KEEP IT COMING MY FRIEND. And God bless you"
James Brumfield
p.s. Sure you may use my name. You can add IF YOU WANT TO, That I am 71 and my brother is 69 years old.
More Pauling-therapy testimony.
Testimonials represent a cross section of the range of results that appear to be typical with these products. Results may vary depending upon use and commitment.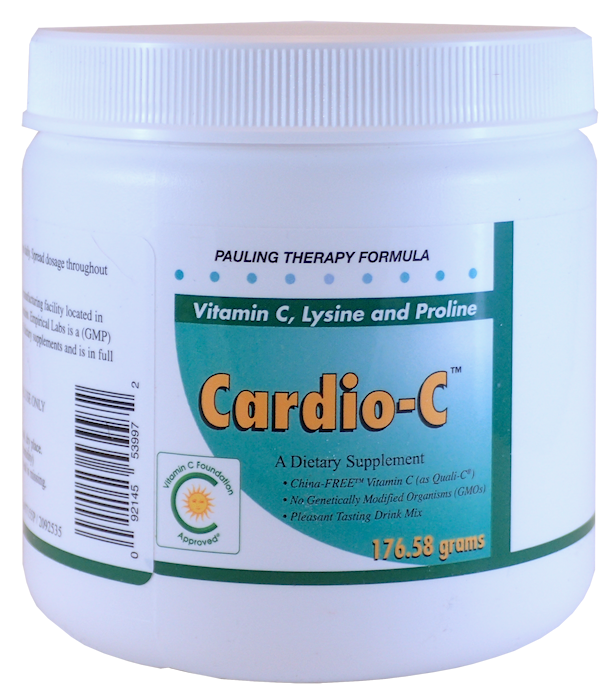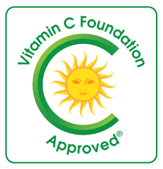 Setup Convenient Automatic Reorders and receive the Best Price!
ATTENTION: There are two prices for all our products. Regular retail and a lower priced recurring automatic reorder/shipment labeled AUTOSHIP.
---
About Foundation Approved Cardio-C
Dosage is the key to success.
This product was designed by Vitamin C Foundation co-founder Owen Fonorow, and is easier to swallow than pills.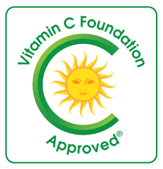 Note: If a product doesn't contain at least 2500 milligrams of vitamin C and 2500 milligrams of the amino acid lysine, it is not a true Pauling-therapy™ product. And if it isn't using European Quali-C® it is not Vitamin C Foundation Approved®.
Cardio-C is the Linus Pauling Invention for Heart Disease

The

Pauling Therapy™

is Vitamin C and lysine at Pauling's recommended dosages.

Vitamin C Foundation Approved®

Doctor Tested

We sell to Medical Doctors and physicians around the world and we do not advertise Cardio-C.

Highest Quality Vitamin C

Not Manufactured with Chinese Vitamin C. Cardio-C™ contains only World's Finest Vitamin C Foundation Approved®

China-FREE™

Quali-C® as L-ascorbic acid.

Quali-C® is Hypoallergenic, tested 100% Corn Free, and certified to contain No Genetically Modified Organisms (No-GMOs)

No fillers or Excipients

Vitamin B2 (Riboflavin) turns the product slightly orange color in water.

Guaranteed Quality and Potency

All our approved products must pass Federally mandated (GMP) exit testing to verify the contents match our labels.

Pleasant Taste

Sweet taste from the medicinal herb Stevia. No sugar. No artificial sweetners.

Full Refund if Not Completely Satisfied

Applies to USA and Canadian Customers. (Outside the USA, refunds for returns will not include shipping.).
Note: one jar monthly provides the preventive dosage recommending by Linus Pauling.
From one of our customers:
"I have taken my Cardio C two times sometimes three times a day since 1996, no statins, ever since the last operation for my atherosclerosis in 1995 and blood clots in the legs. It was four operations ending with an aorta bypass that was enough for me - Linus Pauling came next, and I an eternally grateful for the dissemination of his findings and those of his colleagues, and to all who helped to spread his teachings: I have had no heart problems since I began with Cardio C. Perhaps I should add that I consider it very necessary to add regular exercise, even gentle, to the Therapy; I am myself together with my wife an ardent cyclist." - Daniel, Sweden, 2010
Testimonials represent a cross section of the range of results that appear to be typical with these products. Results may vary depending upon use and commitment.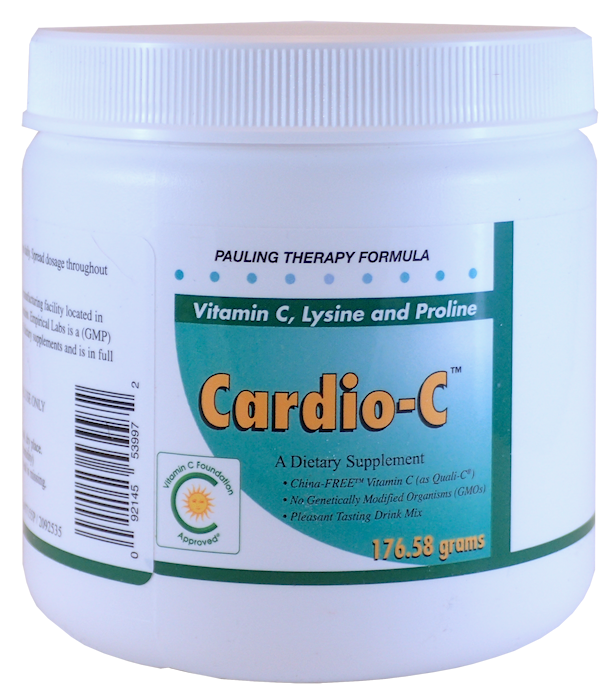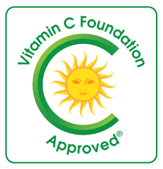 Setup Convenient Automatic Reorders and receive the Best Price!
ATTENTION: There are two prices for all our products. Regular retail and a lower priced recurring automatic reorder/shipment labeled AUTOSHIP.
---
How Much Cardio-C Should I Take
Linus Pauling's specific recommendations were:
One Jar Monthly for Prevention

(One serving provides Linus Pauling's recommended preventive Anti-CVD daily dosage. 30 servings per jar.)

2-3 Jars Monthly

for those diagnosed with Cardiovascular Disease (CVD)

Two or more servings provides Linus Pauling's recommended therapeutic Anti-CVD daily dosage.

Note: Cardio-C contains the essence of the Linus Pauling invention for heart disease, i.e. vitamin C and lysine. However Pauling and Owen Fonorow recommended other nutrients. See this

Chapter 7

from Owen's book for the full protocol)
Forum discussion: Starting the Pauling Therapy"
Cardio-C Ingredients

| Per serving | Ingredient |
| --- | --- |
| 2500 mg | Vitamin C (DSM Quali-C - Ascorbic Acid) |
| 2500 mg | Lysine |
| 500 mg | Proline |
| | Stevia (taste), Vitamin B2 (orange coloring) |
30 servings per jar
Retail Price - $39.45
Autoship Price - $27.45
Purchase Cardio-C from the Inteligent*Vitamin*C Inc., supporting the Vitamin C Foundation.


---
"I have so much energy!"
Please send a total of 2 Cardio-C per month from now on. I heard about you from Duka and the Doctor on radio. I have only been using this (2Xday) for a couple of weeks and cannot believe how much better I feel. My rheumatoid arthritis (developed 40 years ago) and allergies and general all-over "icky" feeling are almost gone ALREADY(!). I used to go to bed by 6:30 or 7:00 in the evening--I now have so much energy, I don't notice that it's bedtime till 9:30 or 10:00. When I think of the expensive and debilitating therapies over the years, I almost weep at the waste and despair. However, there is no time to cry! I am 55 years old, and I welcome every day of the wonderful life I am going to have. Thank you, Thank you. I only hope I come into some major money so I can contribute to this wonderful research. Much love and gratitude, Diana Z.
Testimonials represent a cross section of the range of results that appear to be typical with these products. Results may vary depending upon use and commitment.
---
Frozen to Preserve Freshness
Why We Freeze Cardio-C to Preserve Freshness - and Why You Should Too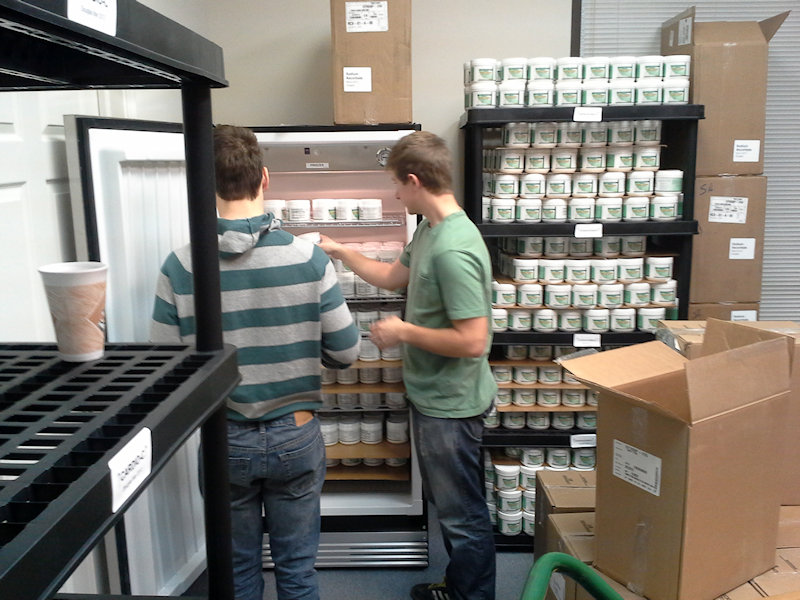 We freeze more than half of every batch of Cardio-C that we receive from the bottler.
Usually this means that Cardio-C you get from us is fresh,
no matter what the manufacturing date is on the bottom.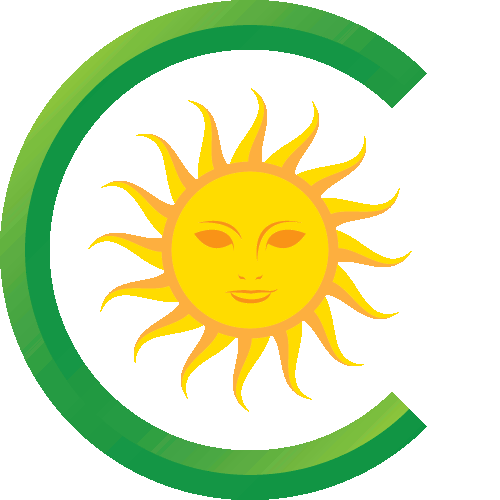 Every once in a while a bad Cardio-C jar will be sent out. We will replace it at no charge. If you happen to receive a bad jar (i.e., hard or clumping contents), it probably means the seal was faulty and some air got in. Take a picture of the open jar, email to us at
vitamincfoundation@gmail.com
and we will send you a new jar free of charge.)
Frozen for Freshness
The cost imposed on nutritional suppliers by new federal GMP regulations forces us to order large batches of Cardio-C. In a matter of months, any moisture trapped inside the jar causes the powder to clump,
This is why you should keep the desiccants that come in the jar - in the jar.
The amino acid proline in the mixture is the culprit. Proline absorbs and reacts with moisture and begins to clump reducing shelf life. A chemist informed us that freezing stops this reaction w/moisture, and our tests show this to be the case. This is also why if you order several jars,
we recommend storing any unopened Cardio-C™ jars in the freezer.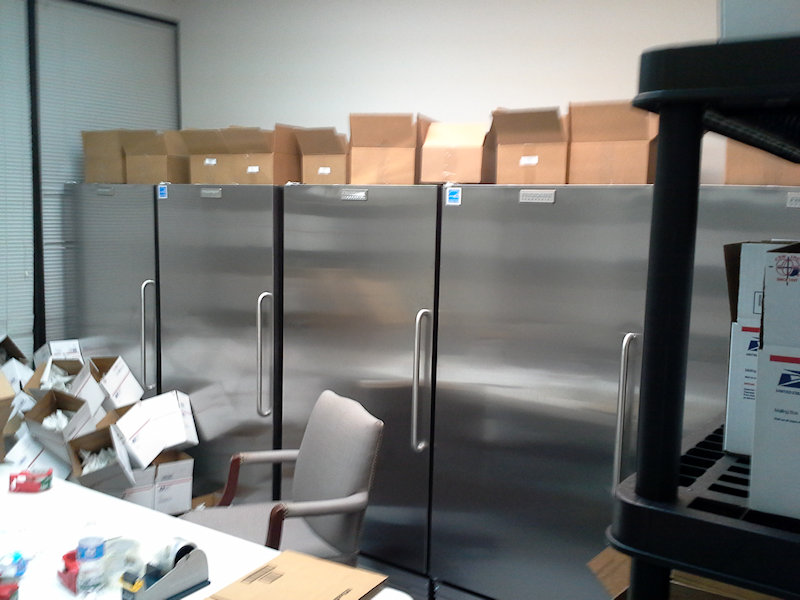 To our knowledge we are the only ones freezing our Pauling therapy product to preserve freshness.
---
Lp(a) Binding Inhibitors
Vitamin C and the amino acid lysine are two dietary supplements that Linus Pauling patented as Lp(a) Binding Inhibitors.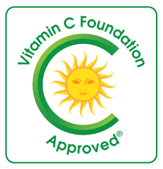 The Vitamin C Foundation sponsors a dietary supplement which Linus Pauling said has the ingredients necessary for preventing and healing cardiovascular disease caused by elevated Lipoprotein(a), or Lp(a), cholesterol in the blood. Therapeutically, the elements together work to keep the Lp(a) molecule from attaching to the artery wall via its lysine (and proline) binding sites.
Pauling/Rath Patents
Pauling's therapeutic claims have yet to be clinically studied by modern medicine.
---
What is the Pauling Therapy?
According to Linus Pauling and associates, the cause of heart disease is inability to make our own vitamin C causing a
chronic vitamin C deficiency
. Pauling, the founder of modern chemistry, holder of 48 honorary Ph.D.s, and the world's only 2-time unshared Nobel prize laureate, theorized that too little vitamin C elevates cholesterol levels, including the Lp(a) variant that causes narrowing of blood vessels.
Linus Pauling stated that he doubted a double-blind, placebo controlled trial was necessary because the vitamin and amino acid therapy is non toxic, its effect is so pronounced, and CVD is otherwise debilitating or fatal. (more ...)
---
"Yes, we really want six. These are for a friend, (and are working really well I might add, he's had a quad bypass a few years back and his angina returned. After approx. 10 days @2 scoop/day Cardio C he woke with no angina and has more energy every day! - Just like to let you know). Thanks. Regards" - Helena, Ireland
Testimonials represent a cross section of the range of results that appear to be typical with these products. Results may vary depending upon use and commitment.
---
Review of the Science
During the later 1980s, Linus Pauling and associates informed the world that non prescription substances, they called "Lp(a) binding inhibitors", prevent cardiovascular disease and will destroy existing atherosclerotic plaque. Pauling's rationale explains why the Lp(a) binding inhibitors, vitamin C and the essential amino acid lysine, exert such a strong anti-CVD effect inside human arteries.
These substances diminish cellular growth which, if left unchecked, narrow the arteries, decreases blood flow and increases the chance of heart attack or stroke. (more ...)
---
Basis for the Pauling/Rath Discovery and Invention?
In 1994 Linus Pauling, Ph.D., and his associate Matthias Rath, MD, patented Lp(a) Binding Inhibitors for the prevention and reversal of common cardiovascular disease caused by a sub-clinical vitamin C deficiency (chronic scurvy). Previously, these two scientists had long advocated high-dose vitamin C treatment, and they had published a definitive theory as to the root cause and proper treatment for all forms of cardiovascular disease, including congestive heart failure, heart disease and stroke.
Cardiovascular related health problems comprise one-half of all causes of death in the USA. (more ...)
---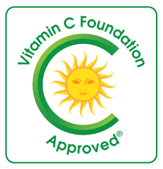 ---
Impressive Results
Interest in the Pauling therapy grows due to the increasing number of favorable accounts of CVD reversals.
Aug 2011
Dear Owen Fonorow,
I want to thank you for saving my life!
It was articles written by you that were published in the "Townsend Letters" ten years ago, when you described the Linus Pauling protocols regarding cardio-vascular disease. In 2002, I began following Dr. Pauling's recommendations and continue until today with the results recorded in the attached medical records.
I feel indebted to you, Dr. Fonorow, for providing me with information that has enabled me to live the last ten years of my life in excellent health. Thank you for keeping LInus Pauling's legacy alive.
If the information contained in the enclosed (13 year & experience with Lp(a)) can be of benefit to your cause, you have my permission to use said information , in any manner, shope, or form, with no strings attached.
Thank you sincerely,
Dave G. Cramer
(a humble 84 year old follower & believer)
Testimonials represent a cross section of the range of results that appear to be typical with these products. Results may vary depending upon use and commitment.
The first reports came from Linus Pauling himself (circa 1989). These were published and are presented as part of the Linus Pauling video on Heart Disease: A Unified Theory of Cause and Cure. During this video, Linus Pauling himself depicts the first use of his invention, the seemingly miraculous reversals of incapacitated CVD patients.
The Pauling video lecture contains additional information for health professionals and may be obtained on-line, or by telephoning 800-894-9025, or 1-630-983-6707 outside the USA.
Several Lp(a) Binding Inhibitor formulas as dietary supplements are now available without prescription.
Many of the following detailed first-hand testimonials may be found at Owen's Book web site
Still more testimony is posted at PaulingTherapy.com.[]
The Pauling Story Behind the Cure for Heart Disease
Two and one half years ago, (1991) I was in a meeting of the National Academy of Sciences of the United States. I was in the hallway of the academy building and another member of the academy came up to me.
He said, Dr. Pauling, " I have heart disease. My brother, my father both died of heart attacks. I am a biochemist but I was retired from the National Institutes of Health several years ago for disability because of my heart. I have had 3 by-pass operations, and I can't have any more by-pass operations. I like to walk, but I have trouble. After I have walked a little way I develop angina pectoris pain in my heart. If I take a nitroglycerin tablet, I can walk a little farther, and then I may have to take another nitroglycerin tablet."
He went on to say," I have been taking vitamin C, 5 grams a day for several years because of your recommendation. Is there something else that I could do that would permit me to walk?"
I said, "I could make a suggestion, it has never been tried before. Take Lysine. "
Well I didn't need to tell him what Lysine was, that it's an essential amino acid and you have to get around a gram a day to be in good health, and you get it in your foods, because he is one of the most distinguished biochemists in the United States, recipient of the National Medal of Science in the United States. So he said, how much shall I take? I thought, what do I know. I know that people get a gram or two in their food depending upon how much meat and fish they eat, that it's essential they have to get around one gram. It hasn't any known toxicity in animals or human beings.
I said 5 grams, 5 grams a day. He thanked me.
A couple of months later he telephoned me and said its almost miraculous. I started taking a gram a day and 2 grams and so on. Within a month after I had reached 5 grams a day of Lysine in addition to my 5 grams of vitamin C, I could walk 2 miles without any nitroglycerin tablets or without any pain in the chest. He said he had cut down the amount of heart medicine he was taking in half. "It's almost miraculous," he said.
Another couple of months went by and he telephoned me and said that, "I was feeling so good the other day that I cut down a big tree in our yard, and was chopping it up for wood, and I was also painting the house, and I got chest pains", despite his 5 grams of lysine, so he said that he "went up to 6 grams of lysine and 6 grams of vitamin C and told me now "I am continuing chopping down, chopping up the tree and painting the house". And now a couple of years later he is still in fine health. -- Linus Pauling [1993 Linus Pauling Video on Heart Disease]
---
---
WARNING AND DISCLAIMER
Use at your own risk. Neither the FDA nor the Medical Profession accept the proposition put forth by Pauling, Rath, Levy and others that the root cause of cardiovascular disease is an acute vitamin C deficiency at the site of the arterial lesion.
---
Heart Disease Articles
Our Hero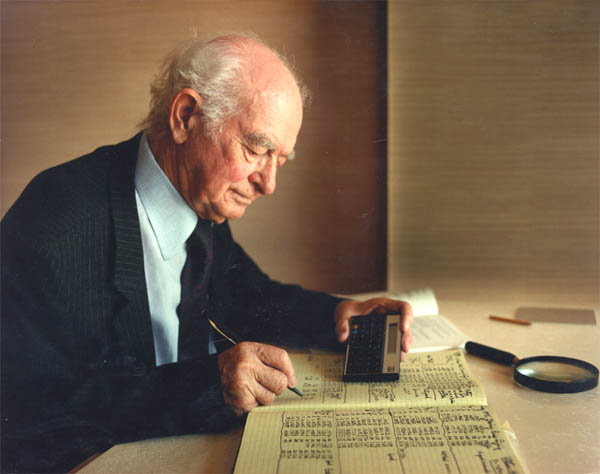 ---
"If the claims for vitamin C are correct, it might replace many lucrative and expensive medications. As they researched their book
ASCORBATE
, Hickey and Roberts began to wonder if Pauling's offense had been to discuss openly the properties of a substance that threatens the profitability of medicine."
---
Foundation Does Not Sell Vitamin C
The Foundation approves but does not technically "sell" vitamin C. Inteligent*Vitamin*C, Inc. (an Illinois corporation) is the company that actually markets our approved products. However, a portion of the proceeds from the sale of Vitamin C Foundation approved® fine vitamin C powders is used to fund Foundation research and activities.
Vitamin C Foundation Approved® is a registered trademark of the Vitamin C Foundation.
Quali-C® is a registered trademark of DSM Nutritional Products.
True-Liposomes™ is a trademark of The Vitamin C Foundation.
China-FREE™ is a trademark of Inteligent*Vitamin*C Inc.
Consider making a contribution to the
nonprofit Vitamin C Foundation
at the same time you place your order. As the Foundation is a recognized 501(c)(3), your donations are tax-deductible within the guidelines of U.S. law. Proceeds are used to fund this web site and the Foundation's
initiatives
.
Sponsored Products
Health Conditions
Information
Physician Information
Online Books
NonProfit
---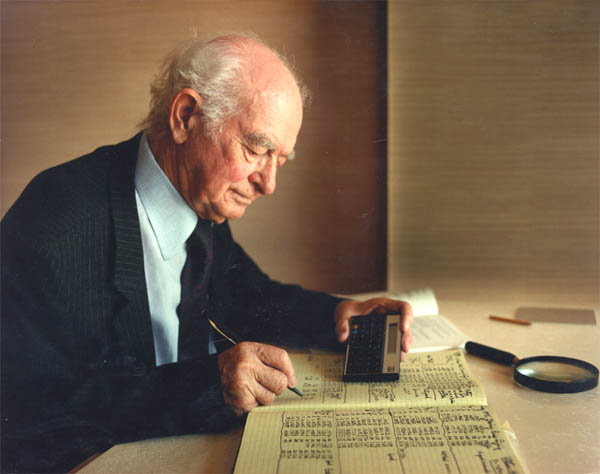 "Knowing that lysyl residues are what causes Lp(a) molecules to stick to the wall of the artery and form atherosclerotic plaques, any chemist would say: To prevent that,
put the amino acid lysine in the blood to a greater extent than it is normally.
"- Linus Pauling
The Internet's best source of news and information about Vitamin C - ascorbic acid!
---
Purchase the World's Finest Vitamin C On-line


and support the
Foundation
---
Hours
Contact Us By Phone (Phone calls will be returned promptly)
(800) 894-9025 (USA)
(630) 983-6707 (worldwide)
New Telephone Hours
M-F: 9:00 a.m. to 5:00 p.m. PST
Sat: Noon to 4:00 p.m. PST
---
---